Skip to Content
Beautiful Dental Veneers for Mokena and New Lenox, IL Teeth
If Mokena and New Lenox, IL patients of Patterson Dental Center are not satisfied with the appearance of their natural teeth , then they have the option of dental veneers. Flaws and imperfections of all shapes and colors are covered up to correct your smile with a row of seemingly perfect teeth. Dental veneers provide a flawless look that restores your confidence, and their durability is similar to your natural teeth. A veneer is a thin, tooth-colored shell that goes over the front of your tooth to correct its appearance to an ideal aesthetic. We can customize your veneers to achieve the look you desire, from a bright, healthy color to a well-rounded and pleasing shape. A veneer effectively conceals your less-than-perfect natural tooth and lasts for years with responsible use. Our dental specialists make sure you get the smile you want with this cosmetic treatment option.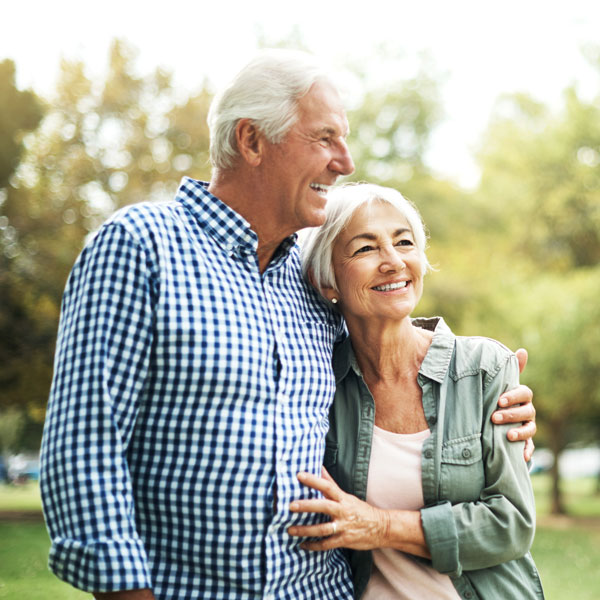 The Dental Veneer Process
Dental veneers are typically applied to the front teeth and cling to the surface facing outward to show off their marvelous appearance. The process for attaching veneers is simple and easily performed by the highly skilled professionals at Patterson Dental Center. During the first visit of the procedure, the dentist trims a very small amount of the enamel from the front of the teeth to prepare them for the veneers. Then, they take an impression of the applicable teeth for the lab to use while creating your unique veneers. When they are ready, you'll have a second visit where your dentist checks their color and fit. They then thoroughly clean and roughen the surface of your teeth to prepare them. A special cement is then used to attach the veneers to the teeth, where an ultraviolet light helps it to harden quickly. A few weeks after the application, the dentist might bring you in again to check the placement of the veneers.
Veneers Helps Correct Many Aesthetic Issues
You can use veneers to correct many aesthetic issues with your teeth, including the following:
Teeth with an unusual shape
Teeth with significant signs of wear
Teeth with large gaps between them
Teeth with permanent discoloration
Teeth that have chips
Teeth with uneven lengths
Teeth with unusual grooves or ridges
Caring for Your Veneers
Be sure to take care of your dental veneers by maintaining a regular dental hygiene regimen, including flossing daily, brushing twice a day, and attending your normal visits to our Mokena and New Lenox, IL dental office for checkups. With regular use, your dental veneers should last from five to ten years before they need replacing. When you're ready to get your confidence back, give us a call to schedule an appointment. Please contact one of our offices in Mokena or New Lenox, IL!